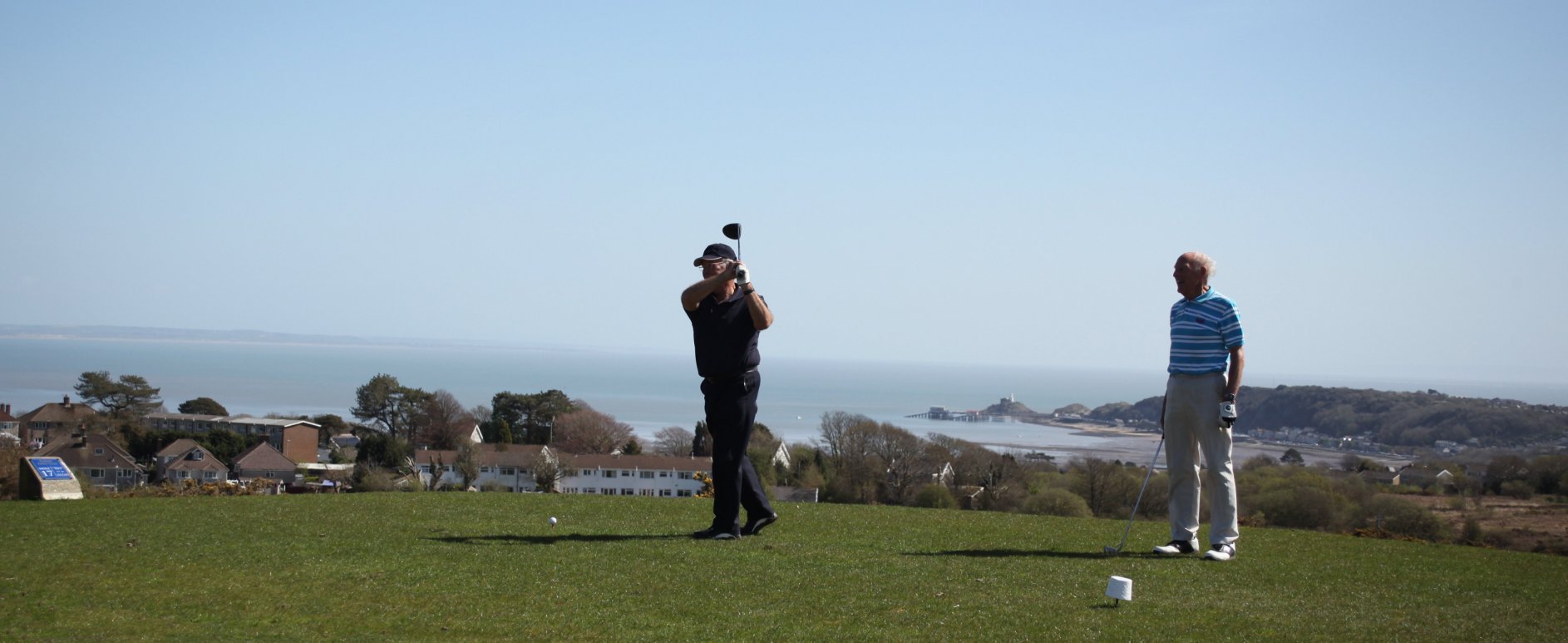 The Veterans Section is open to all members aged 55 and over and operates a variety of events throughout the year.  This is a thriving section priding itself on its friendly atmosphere and provides an true variety of competitions and events to suit all golfing tastes and abilities.
Clyne Veterans Society offers so much – and all for just £10 per year.
Through your Vets Membership, you can:
Represent Clyne in team matches against Vets teams from other clubs. This is an excellent way to visit other courses with colleagues. It's a way to meet Vets from other clubs and to play their courses, if selected for an away match.

The selection policy is rotational, so everybody who makes themselves available for a match should have approximately the same success rate for selection.
It's free to play; the only cost is £10 per person for your post-match meal
Play in Vets Competitions – these are announced on the notice board and are quite frequent during the season. There's a range of different formats, and some allow you to introduce a guest for free
Join in on Vets Away-Days – Great value days out, usually with transport if you need it
Great social events throughout the year
Introduction for new members, please click here.
Golf within the Veterans Society includes singles, pairs and team competitions, inter club matches home and away, Away and Open Days as well as three dinners including the AGM in March. This year, being the section's 40th anniversary year, will also feature a special anniversary competition and dinner.
Inter club matches against 9 local clubs are played as 4 BBBs on a friendly basis with the emphasis being on giving everyone who applies to play an equal opportunity with low and higher handicappers paired together where possible. The events conclude with a meal and provide an excellent opportunity to play other courses at a fraction of the normal cost followed by a convivial social occasion.
Inter Club match availability sheets are posted on the Veterans Section Notice Board where team selections are also posted.. Entries into Singles competition normally played in threes at £1 per head are simply made by collecting your card from the pro shop where Matthew will happily arrange partners for anyone not already 'fixed up'.
Veterans Section Committee Members 2019
| | | |
| --- | --- | --- |
| Captain | Peter Birch | |
| Vice Captain | Bob Bennett | |
| Treasurer  | Bob Bennett | |
| Secretary | John Betts | |
| Immediate Past Captain | Alan Clewett | |
| Competitions Secretary | Alan Clewett | |
| Assistant Competitions Secretary | Bob Cleverly | |
| Membership Secretary | Ray Anderson | |
| Match Secretary | John May | |
| Committee Member | Lyndon Williams | |
| Auditors | Ricahrd Davies | |
| | Lyndon Williams | |
VETERANS SECTION MATCHES & COMPETITIONS 2019 
APRIL
Thurs 4th Match: Pennard Postponed – 19th Aug H 12.00
Weds 10th Match: Glynneath H 11.00
Weds 17th Match: Glynhir H 11.00
MAY
Thurs 2nd Match: Langland H 12.00
Tues 7th Match: Pyle & Kenfig A 12.00
Thurs 9th Roy Barfoot Salver & Wyn Harrop Griffiths Trophy
Mon 20th VETS OPEN DAY
Weds 22nd Match: Maesteg H 11.00
Weds 29th Match: Machynys A 11.00
JUNE
Thurs 6th Match: Machynys H 12.00
Weds 12th Match: Glynhir A 11.00
Tues 18th Match: Southerndown A 12.00
Thurs 20th Hawkseye 3-Way Cup
22nd-30th OPEN WEEK
JULY
Monday 1st TRIANGULAR TROPHY Langland 10.00
Thurs 4th Foundation Trophy
Weds 10th Match: Clyne Ladies H 9.37
Weds 17th Match: Southerndown H 11.00
Thurs 25th Match: Glynneath A 11.00
Tues 30th Match: Maesteg A 11.00
AUGUST
Thurs 1st Tom Williams Cup
Weds 7th Match: Langland A 10.15
Thurs 15th Ron Draper Shield
Mon 19th Match: Pennard H 11.00
Thurs 29th President's Putter
SEPT
Thurs 12th Match: Pyle & Kenfig H 12.00
Weds 18th SENIOR MEN'S TEAM OPEN
Weds 25th Match: Pennard A 10.30
OCTOBER
Thurs 3rd Capt and Vice-Capt Comp and Dinner
Thurs 10th Graham Powell Medley
Thurs 24th Winter Comp No. 1
NOVEMBER
Thurs 7th Winter Comp No. 2
Thurs 21st Winter Comp No. 3
DECEMBER
Thurs 5th Cliff Husband Cup/ Christmas Dinner