SOMERFIELD LODGE
Clyne Golf Club offers 4 star Bed & Breakfast accommodation in their newly renovated Somerfield Lodge.
The accommodation consists of 6 ensuite twin rooms adjacent to Clyne Golf Club, situated at the gateway to the beautiful Gower Peninsula which is renowned for its stunning coastal scenery.
5 Ensuite twin rooms with power showers
1 Ensuite twin room with bath and power shower
Tea and Coffee making facilities in all rooms
Flat screen TV with Free View and DVD
Hairdryer
Centrally heated rooms
Free Wi-Fi
Ample free parking
"Celtic Manor could learn a lot from this small but friendly Golf Club. Excellent accommodation good menu and service and the welcome and friendliness of everyone there was amazing. Celtic Manor 0, Clyne Golf Club 10"  –  Trip Advisor Review Oct 2017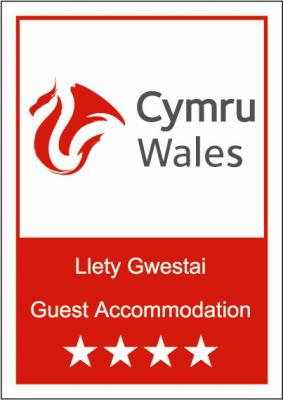 For further information on our superb 4* accommodation, please click here where you can find details on availability, room rates and any other offers.
Alternatively, you can also contact the General Manager or use the instant availability search tool below.
"Celtic Manor could learn a lot from this small but friendly Golf Club. Excellent accommodation, good menu and service and the welcome and friendliness of everyone there was amazing. Celtic Manor 0,  Clyne Golf Club 10" Oct 2017, bryanandsueg
"Convenient for Swansea and the Gower, this makes a peaceful and relaxing break. Room very good and very quiet, looking out on the golf course complete with grazing sheep. Breakfasts of good quality cooked to order. If you don't like big impersonal hotels this is ideal. There is no reception as such, so it all feels quite informal. " Sept 2017, MattyNorthLondon
"Great food, people and views. Room was clean, modern and warm. Staff were lovely. Highly recommended. All the rooms are twins which is great. Really close to singleton (Swansea University) campus." Sep 2017, Beverleyw765
"How wonderful to wake up to the sight of sheep and ponies grazing on the golf course! We had a super break, with an excellent breakfast and well appointed bedrooms. A bonus was that you could also get meals in the golf club." Sep 2017, TiffanyBeaconsfield
"We don't play golf so cant comment on the course, but the rooms are great. We stayed 3 nights in #6. Very comfortable, good bathroom. Excellent breakfast, friendly and charming people. Coming back late one evening there were ponies grazing opposite the clubhouse…. Very nice spot and great value" Aug 2017, gpdlondon
"Stayed for a week, ideally situated to play other courses in area, also played course here twice which was very good. Staff are all very friendly, rooms are clean and compact with good shower…. Breakfasts which you order the night before are excellent, a couple of our party requested black pudding which was not on the list of items, but was duly provided, excellent customer service." Oct 2016, RayEssex
"Excellent B & B, lovely location,comfortable room, well prepared tasty breakfast. Weather superb in September 2016, lovely walk at Southgate/Pennard…..parked NT car park walked west over the cliff tops to the viewpoint overlooking Three Cliffs Bay/Tor Bay/Oxwich Bay…. Gower the first officially designated AONB in Britain (1956) is still the most beautiful, easily accessible small section of coastline in the UK."  Oct 2016, Davidg
"Situated at Clyne golf club the lodges are very well presented and are an ideal location for a golf trip or seeing the local sights of the Mumbles and the Gower peninsula, Very clean and well turned out along with a substantial breakfast well worth the tariff.  Staff really friendly and helpful, would recommend highly."  Aug 2016, paulg
"Excellent hotel with comfortable rooms, friendly Staff and a great breakfast. Superb value for money. Ideal place to stay before going on to the Gower coast. A very pleasant change from staying at the large chain impersonal hotels. Highly recommended."  August 2015, WJB41
"Golf plus B&B at its best…… Four keen golfers ( all members of 3 different clubs in the Midlands ) arrived at Clyne for two rounds of golf and an overnight stay at Somerfield Lodge…….Our breakfast on Day Two was of a very high standard indeed. We had booked four rooms in the Lodge and they proved to be very clean and very well furnished with twin beds and a very welcome walk-in shower plus a wall-mounted television and tea/coffee service. We highly recommend Clyne as a golfing break for golfers who enjoy a challenging round of golf with quality accommodation."  August 2015, Swainy10
"Warm and friendly welcome. Room was spotless, big shower en suite. Breakfast wide range and the chef was very obliging and willing to please all the guests, nothing was too much trouble. Location fabulous … We will certainly go back again" September 2014, ester R
"Comfortable and wonderful sunsets over the golf course…… Smart accommodation, very helpful staff, ….. Breakfast was good….. evening meal to my group of cyclists. Cycle storage available and a helpful approach to delivery and collection of baggage" September 2014, London Ridgeback
"fabulous accommodation at the lodge….stayed on the top floor with great views over swansea bay….immaculately clean….extremely quiet and secure. free parking and easy to find. We would definitely stay again. breakfast super…had a fine meal at the bar one evening too…golf club high standard food ." August 2014, annetteandjoy
"…. It is not necessary to be a golfer to enjoy the comfortable, clean and well presented accommodation…… breakfast is good value and…… the Mumbles is 5 minutes away." June 2014, Mike H
"We spent 5 nights here and played 3 different golf courses – all within very easy distance…. very helpful staff, very good breakfast and evening meal. We had views of the Clyne golf course from our bedroom and dining room….. Good walking area for non-golfers." May 2014, Lisa162014
"Relaxing and comfortable……the standard of finish in the bedrooms was excellent………beds were very comfortable with built in reading lights…. we don't play golf but this looks like a friendly local club" April 2014, GE_RikB
"one night stay whilst cycling the Celtic Trail …….. rooms were all finished to a high standard …… food was excellent …… of particular importance to us as cyclists was the availability of lockable storage for our bikes and a drying area for our wet gear." October 2013 worcesterUKPedlars
Checking-in details and restaurant/bar opening hours
Check-in time is between 2 pm and 9 pm. Please proceed to the Bar upstairs in the clubhouse where you will be met by the Bar staff who will register your arrival. If you wish to check in outside these hours, please contact the Manager to agree alternative arrangements. During winter months it is advisable to contact us in advance should you be checking in after 6.00pm.
The restaurant is on the top floor of the adjoining clubhouse of Clyne Golf Club. The opening hours for food (other than breakfast) & drinks are:
1st April to 30th September:
Tuesday to Saturday: Food 11.30 to 8.30 ( Bar open until 11.00)
Sunday: Food 12 noon to 4.00pm ( Bar open until 8.00)
Monday: No catering ( Bar open until 11.00)
1st October to 31st March:
Tuesday to Saturday: Food 12.00 to 5.30pm ( Bar open until 8pm Tues; Thurs; Sat and 10pm Wed & Fri)
Sunday: Food 12 noon to 4.00pm ( Bar open until 6.00pm)
Monday: No catering ( Bar open until 6pm)
Booking.com visitors
Arrival Information for visitors using Booking.com
For visitors who have booked using Booking.com, please click on the attached document for further pre-arrival information.
Booking.com arrival information (8.04 kB)